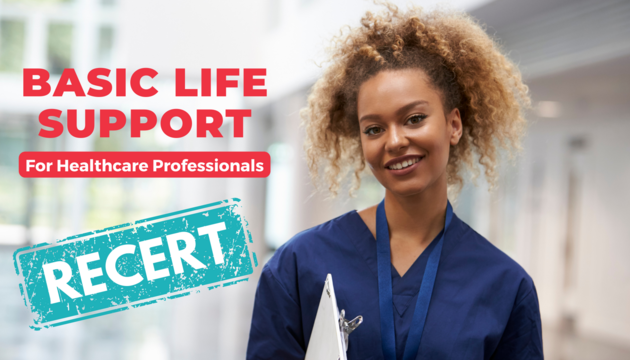 RECERT Standard First Aid Certification with AED & CPR Level BLS (Blended)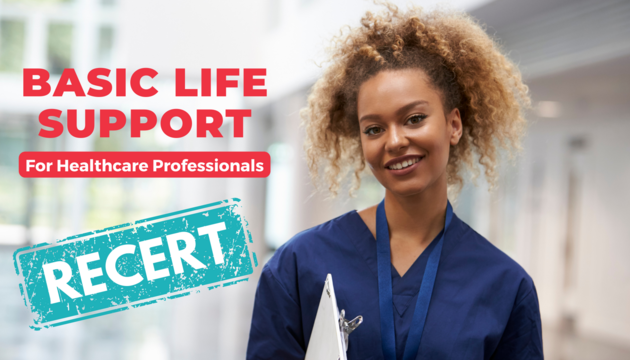 Description
This is a RECERTIFICATION course. Please only take this course if you previously took this course with Action First Aid and currently hold a valid Standard First Aid certification that has not expired.
This is a full Standard First Aid program that includes all content required for certification. This course includes CPR Level - BLS (Basic Life Support) - formerly known as HCP (Health Care Provider). Please note that there will be additional BLS CPR training during the in-person component of the program.
This blended program combines online learning with in-person instructor-led training. Prior to joining us in person to practice your skills, our online learning offers an unprecedented approach to learning CPR/AED training which includes 3D animations, interactive lessons, and live-scenario videos. Our instructors will lead you through what you learned online and ensure you walk away with the practical skills to put what you learned into action!
Approximately 4.5 - 5 hours online and 9 hours in-person.
Training Locations: Barrie, Bracebridge or Ottawa
---
Step 1: Purchase Online Course:
Go through the checkout process (green 'buy now' button), then start learning right away!
Step 2: Book In-Person Training Date:
We will send you an email with a link to book your in-person training date after your purchase. You can book your date immediately or wait until you have finished your online component.
You can view our available training dates here: view upcoming in-person training dates (popup blockers must be disabled to view).
Important: You must complete your online component before attending the in-person training. We will send you a reminder 2 days before your course date if you have not completed.
Step 3: Receive Certification:
After completing your in-class training you will receive an email with your certificate.
Contact Us:
If you have any questions, or would like assistance, please call 1-866-347-7824 or email info@actionfirstaid.ca.
Our support hours are M-F, 8:30am - 4:30pm (excluding holidays).
Course Outline
Emergency Scene Management
Adult CPR (Level C & BLS optional)
Using an AED
Choking
Heart Attacks
Strokes
Fainting
Shock
Bleeding
Head & Spinal Injuries
Medical Emergencies - Diabetes, Anaphylaxis, Asthma, Seizures
Plus additional first aid topics
Course Details
Length:
4 hours and 30 minutes