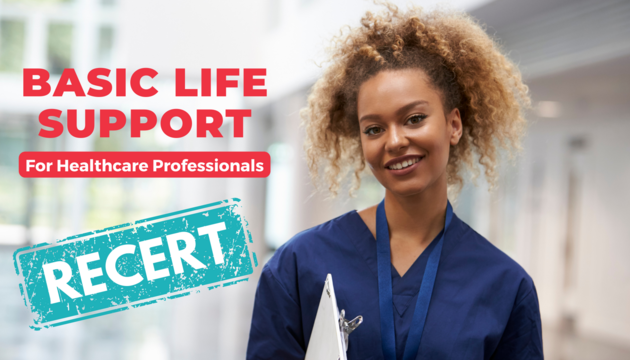 RECERT Standard First Aid Certification with AED & CPR Level BLS (Blended)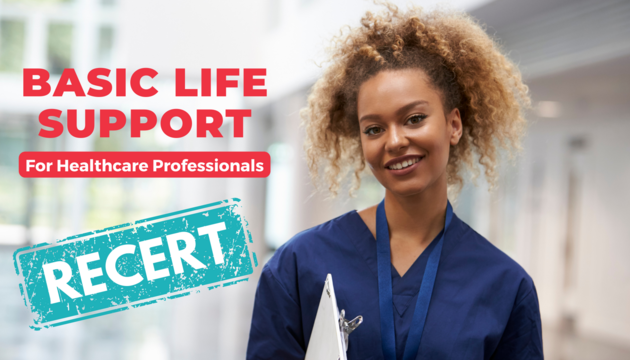 Description
This is a RECERTIFICATION course. Please only take this course if you previously took this course with Action First Aid and currently hold a valid Standard First Aid certification that has not expired.
This is a blended learning Standard First Aid program that includes CPR Level - BLS (Basic Life Support) - formerly known as HCP (Health Care Provider). This blended program combines online learning with in-class instructor led training. Prior to joining us in class to practice your skills, our online learning offers an unprecedented approach to learning CPR/AED training which includes 3D animations, interactive lessons, and live-scenario videos. Our in-class instructors will lead you through what you learned online and ensure you walk away with the practical skills to put what you learned into action!
Please note that there will be additional BLS CPR training during the in-class component of the program.
Approximately 4.5 - 5 hours online and 4 hours in-class.
Step 1: Purchase Online Course
Go through the checkout process (green button above), then start learning right away! Save your order # (included in your emailed receipt) as you'll need that to book your in-class component (View Upcoming In-Person Training Dates).
Step 2: Book Training Date
You must complete your online component FIRST (at least 1 day) before attending the in-class training. To book your date please go through the registration on the Booking Calendar. Use your order number from the step above to complete the registration. Please make sure to book into the Recert SFA course and choose BLS as your CPR level.
Training Locations: Barrie, Bracebridge or Ottawa
Step 3: Receive Certification
After completing your in-class training you will receive an email with your certificate.
Contact us with any questions! Call 1-866-347-7824 or email info@actionfirstaid.ca
Course Outline
Emergency Scene Management
Adult CPR (Level C & BLS optional)
Using an AED
Choking
Heart Attacks
Strokes
Fainting
Shock
Bleeding
Head & Spinal Injuries
Medical Emergencies - Diabetes, Anaphylaxis, Asthma, Seizures
Plus additional first aid topics
Course Details
Length:
4 hours and 30 minutes