{{ notice }}
{{ warning }}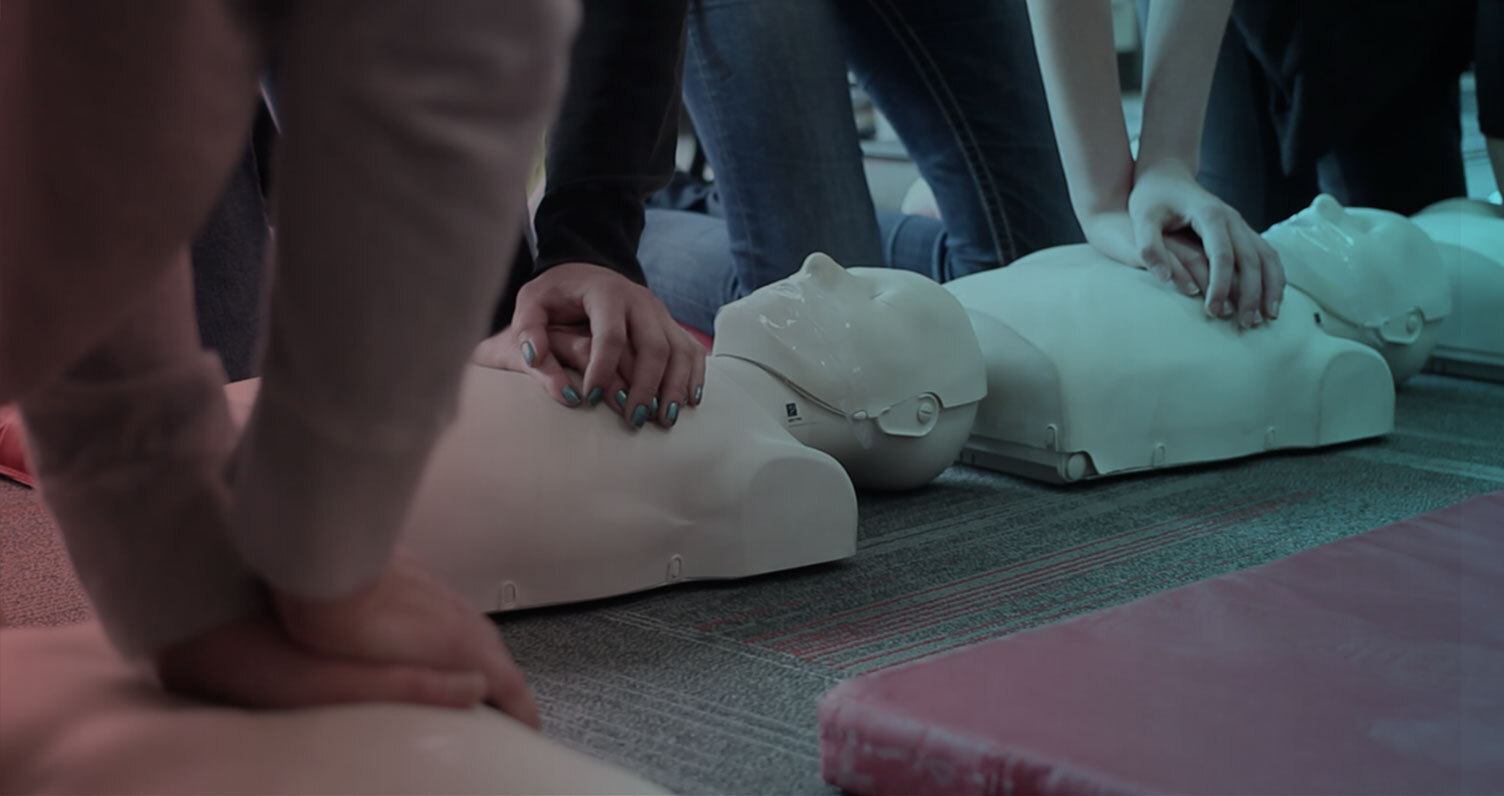 My username/password doesn't work or I can't remember it
Be sure you are typing in the username/password exactly as you did when registering your account. Your username and password is case sensitive, so check to make sure the Caps Lock button isn't on. Make sure you've confirmed your account through the link that was sent to you when you signed up.

If you've forgotten your password, you can recover it here.
How do I change my password or personal information?
In the admin sidebar, click on "My Profile" in the Account section.
To change your password, click the "Change My Password" button at the bottom of the page. You can also edit your personal information and preferences here.
Please note that you are required to enter your current password whenever you make changes.
I think I am missing a course; it is not listed under 'My Courses.'
Your training manager, or whoever has ordered your online training, will have a record of all courses you are supposed to be registered for. Please contact them to confirm your required courses.
They will have to invite you to take training via email or enrolment key. The email invite will be sent to the email address attached to your personal account.
If you don't already have an account, it will be sent to the email address you have provided to your training manager.
Please ensure you have access to this email address, and check your spam folder if you don't see it in your inbox.
My training manager told me to add another course to my account. How do I do that?
Simply log into your account and click on 'My Courses'. There is a box to enter the provided enrolment key, shown at the bottom of your course list. If you do not have an enrolment key, contact your training manager.
If you've been emailed an invitation for a course instead of given an enrolment key, simply click "Accept" on the pending course invitation.
How do I know if I passed my exam?
Upon completion of the exam, you will be given a grade. If you passed, you'll be able to see your digital badge. If you didn't pass, you'll be prompted to take the exam again.
Almost all of our exams have a minimum pass grade of 80%; the TDG Class 7A and 7B courses require 100% on the final exam.

What happens if I fail one of the Chapter Quizzes, or the Final Exam?
You can continue with the course, even if you fail a Chapter Quiz. If you wish to re-take that quiz, open the Menu and click on that Quiz again. If you fail the Final Exam you will be automatically required to take it again. Minimum required grade is 80%.
I don't have time to finish my course today, can I just leave?
Yes, your progress is marked by green checkmarks on your Course Outline. To leave the course, simply close the browser window or click 'Log Out'. When you return to the course you will see green checkmarks, and can begin with the last lesson checked off.

How do I print/export my certificate?
From your computer:
Click "View" on the certification you wish to print, then either "Export Digital Badge" or "Print Wallet Certificate".
From your phone:
Select 'my certifications' from the dropdown menu
All certifications are listed on this page.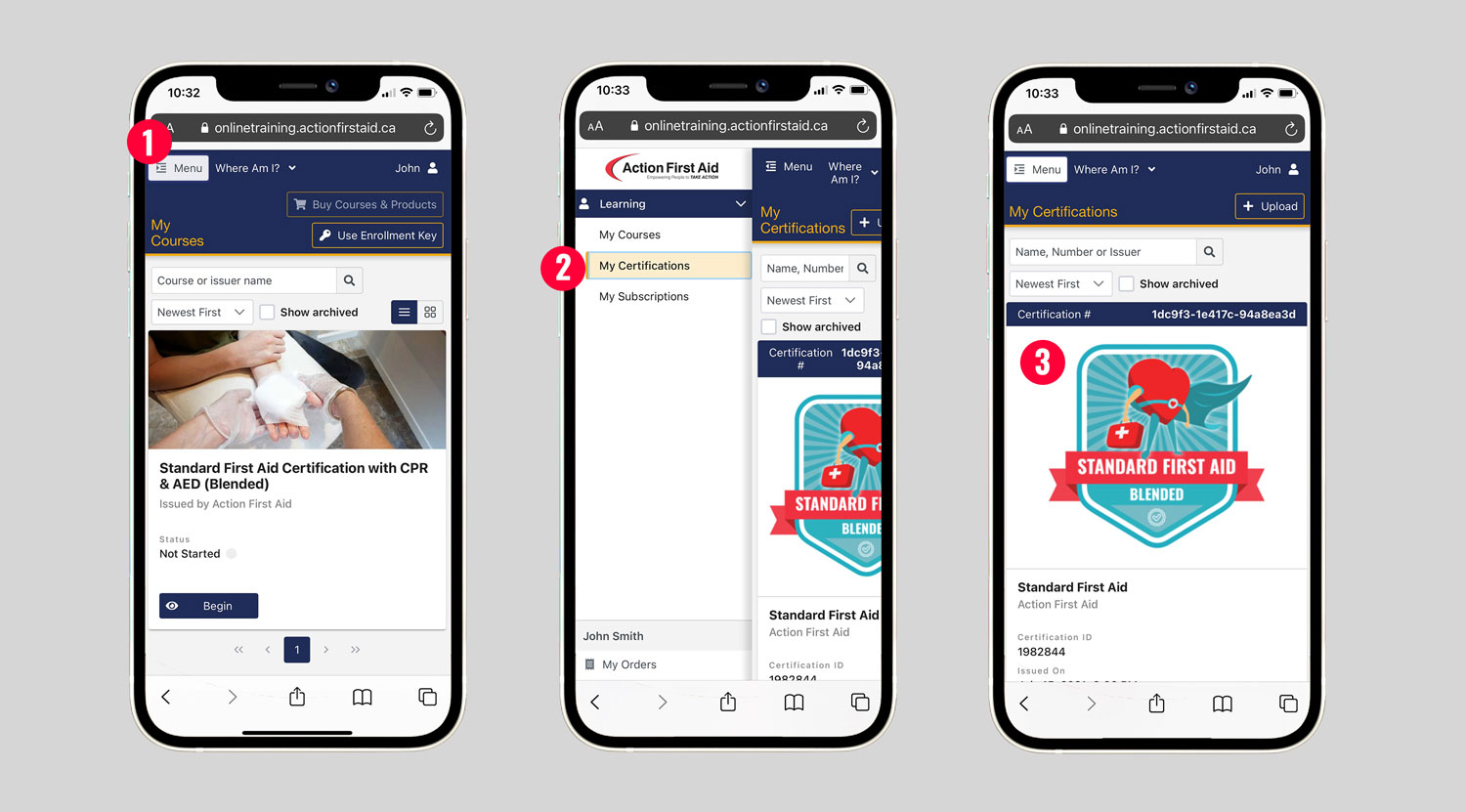 Can't I just do the final exam to get my certificate?
The course is designed to be fully completed before a certificate can be printed, to ensure that the student has adequately reviewed the material. There is no option to only complete a final exam.

My name or the company name is misspelled on my certificate; how can I change it?
Under "My Certifications," click "View" for the certification requiring the change. Under the certification details, there is a link to "Request change of information."
I've finished my course, but my status is showing as 'Partially Completed' and I can't print my certificate
If there is no certificate listed for the course under "My Certifications," your course may not have been fully completed, or you haven't passed the exam with the minimum required exam grade. Check your Course Outline for any missing green checkmarks and retake the exam if necessary.

If you have completed all the modules and passed the exam with the minimum required grade, but the modules aren't registering as being completed, please contact us.